BW- Kampfmesser A.C.K. Advanced Combat Knife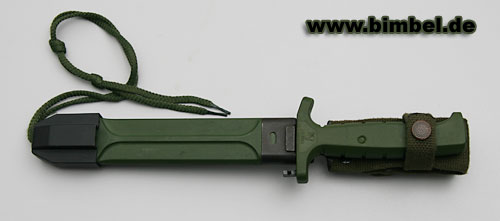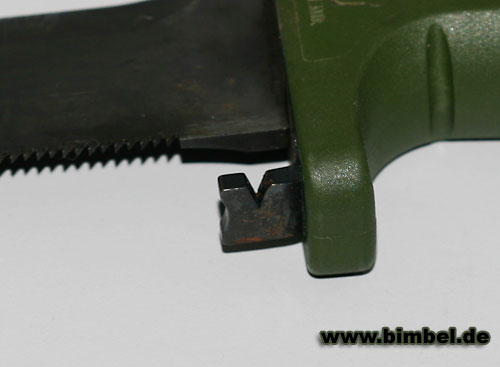 Technische Daten
Scheide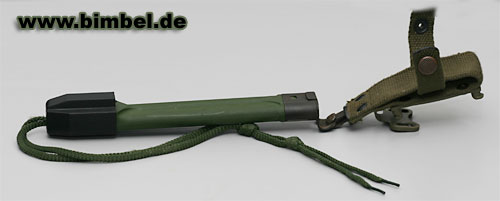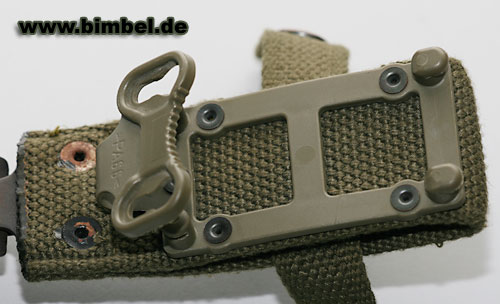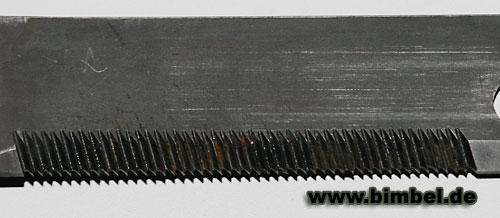 Drahtschere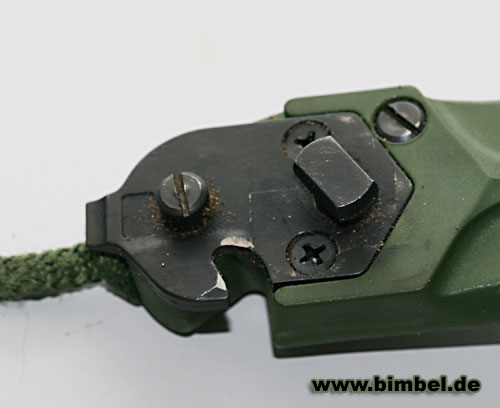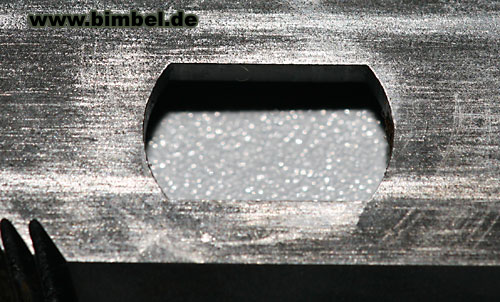 Hohlraum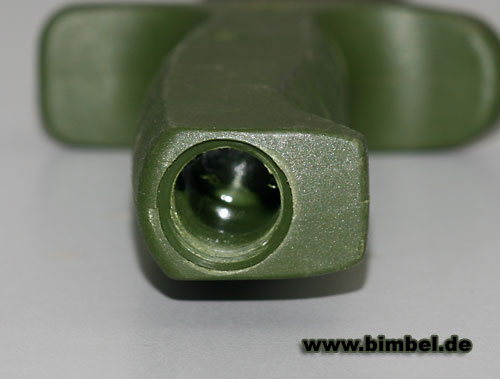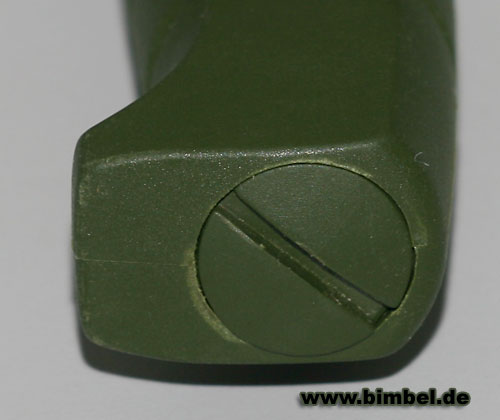 Buchempfehlungen
Taktische Einsatzmesser
Messer Deutscher Spezialeinheiten
Kampfmesser - Messerkampf
Deutsche Kampfmesser

Kommentare
15.04.2007, 18:32 Uhr - Kommentar von Siegfried Kant:
Hallo was kostet den so ein Bundeswehr Messer. kann man so eins im BW Shop bekommen? Grüße Sigfried Kant
24.04.2007, 21:59 Uhr - Kommentar von Henning:
Ja das kann man!Es kostet zwischen 90 und 120 Euro ! (Das ist ein wirklich gutes Messer)
05.05.2007, 07:21 Uhr - Kommentar von Hong:
Dear Sirs, I am very interested in this BW combat knife but I can't used Germam. Would you mind sending me the English version? It's better for me to read the features of this knife. I am looking for combat knife named B2K. If you have, pls send me the catalogue and the price of it. Thank you very much
10.05.2007, 04:49 Uhr - Kommentar von James:
can't read german only english.
06.07.2007, 12:45 Uhr - Kommentar von IGA Nyoman sucita:
Dear Sir or madam; i'm very excited in this combat knife, rgds, igan sucita
16.08.2007, 19:36 Uhr - Kommentar von ps kochar:
Dear sir/madam i am interested in this BW-Kampfmesser A.C.K. Advanced Combat knife. Please send me a catalogue and cost price of the same including shipment costs to india
16.08.2007, 19:44 Uhr - Kommentar von ps kochar:
Dear Sir/Madam please send me a english catalogue and cost price including shipment costs of BW-Kampfmesser ACK Advanced Combat Knife
03.10.2007, 03:43 Uhr - Kommentar von Donnell J. Merkle:
Gentlemen, Please send me a copy of your catelogue. thank you
10.10.2007, 15:05 Uhr - Kommentar von Fenil Parekh:
Hello, I am very much interested in buying this knife.Could you mail me the specification and price in english? i am visiting Germany in a week, so could you tell me where can i buy it? Thank you
21.10.2007, 13:37 Uhr - Kommentar von b2k:
just check out http://www.lbainternational.com/eickhorn/mk_km2000.htm for the b2k
05.12.2007, 23:30 Uhr - Kommentar von GhostWarrior:
Fucking good blade... much pleased with it and i heartily recomend it to anyone with the need to slice someone into pieces...
13.12.2009, 01:41 Uhr - Kommentar von Hi:
Thank god for Google translate.
01.06.2010, 18:56 Uhr - Kommentar von Sammler83:
Gibt es das ACK eigentlich handelsmäßig mit Adapter für den BW-Tragesatz oder muß dieser selbst angebaut werden ? Bisher habe ich nur ACK-Messer ohne den Adapter im Handel gesehen.
27.09.2010, 00:07 Uhr - Kommentar von Luzilyo:
hab das neulich auf ner website gesehen, wurde dort aber leider aus dem sortiment genommen, bevor ich es kaufen konnte. weiss jemand noch eine andere gute seite, wo man dieses messer erwerben kann? (am besten inclusive scheide)
12.04.2011, 01:02 Uhr - Kommentar von James Watson:
Can you mail me a printed full line catlog printed in english? Or,do you have any United States distributors for your knives and if so, can you Email me a list of them. Danka- James
01.12.2012, 04:47 Uhr - Kommentar von Konstantine (knifeup.com):
Ein sehr gut Article! Der deutsch Messer ist am bestern. (I'm working on my german).
Sie haben Fragen oder Anregungen zu diesem Artikel? Nutzen sie doch die Kommentarfunktion:
Walther P99
Weiter:
Kampfmesser 2000
Stichworte: kampfmesser, Kampfmesser ACK, ack messer, combat knife, bw kampfmesser ack, ack kampfmesser, bw kampfmesser, advanced combat knife, combat knife, bundeswehr kampfmesser, a c k messer, bundeswehr messer , Kampfmesser A C K, https://www google com/, ack messer